We are in the countdown to the final of Miss Elegance Of The World 2024 Final 28th July
​
Our Beautiful Miss Elegance of The World queens Elisha Turner represented the UK and Hannah Vd Werk Netherlands in the Miss Global Universal Pageant in July 2023...
https://www.missglobalunitedstates.com/
​
Our new crowned queens Crystal Pincott & Mary Mullally will get to represent there countries internationally in July 2024.
Who will Bring home the crown !!
​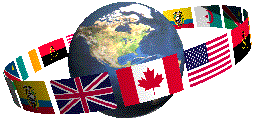 Crowning and compete in Miss Global United States
Raising funds for charity
Each contestant will be Fundraising for Cancer Research UK. The contestants will be making appearances as well as fundraising. Whoever raises the most will win the title of Miss Charity 2023. This does not effect you winning the overall title of Miss Elegance Of The World 2023
​
Each contestant will receive a charity pageant pack with their fundraising materials.
​
Each pack includes:
Cardboard Collection Box, Balloons, Sweepstake Game, Black A4 & A3 Poster, Sponsor Form, CRUK Polybanner Large Size, Leaflets, Bunting Flags, Stickers, Information about CRUK. Goblets are available at a £5 deposit and when returned you will be funded. If lost or damaged the £5 goes to CRUK
​
One Day We Will Beat Cancer. Help Us Make it Sooner. Start your amazing journey and Fundraising today.
​
"We are proud to support Cancer research UK, please click on the following link to see how much we have donated so far or to make a donation";
​
https://fundraise.cancerresearchuk.org/unite/miss-elegance-of-the-world?
​
​
Easter Sweepstakes (attached) , prize could be ordered from Amazon for example. If you search Amazon Smiles on a desktop and select Cancer Research UK a donation is then made from Amazon to Cancer Research UK.

Wear it Pink Wednesday

Sponsored Challenge- Walk all over Cancer maybe 10,000 steps a day, within the house, garden or on a daily walk.

Rate my Bake- encourages everyone to bake, inspiration could be from the Great British Bake Off

Colouring competition

10 day challenge (e.g. 10 good deeds, 10 creative activities)

Clothes Sort out for when the Cancer Research UK shops open to donate to or to sell on eBay/Facebook when lockdown is over.
Cancer Research UK
Charity pack downloadable below ...
Easter Sweepstake A3 Poster