We are in the countdown to the final of Miss Elegance Of The World 2023 Final 21st July
​
Our Beautiful Miss Elegance of The World queens Grace Smithen represented the UK and Sandra Mckenzie Ireland in the Miss Global Universal Pageant in July 2022...
https://www.missglobalunitedstates.com/
​
Our new crowned queens Elisha Turner & Hannah Vd Werk will get to represent there countries internationally in July 2023.
Who will Bring home the crown !!
​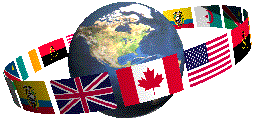 Crowning and compete in Miss Global United States
Come on ladies what are you waiting for ???
​
July 2023 Finals are NOW VIRTUAL
We will be crowning: Two Ladies - UK and International, Compete in Miss Global United States & Miss Universal Global.
Miss Elegance Of The World will represent her country internationally, UNMARRIED and have children 18-35 for Miss Global, Any married ladies children or not will compete in Mis Universal Global. Both winners will get all expenses paid to compete in Miss Global United States and Miss Universal Global in Florida
Would you like the chance to win and compete INTERNATIONALLY and represent your country, state or town???
Winners flight and accommodation will be paid for and you will compete in Miss Global United States/Miss Universal Global 2024
You will need too submit two photos head shot and full body shot and a video clip telling us a little about yourself and why you want to enter. So if you like to inspire others and help charity, and be apart of a wonderful family then message. Age 18 - 35 unmarried.
​
You will need to make a payment of £25 to secure your entry and a £150 and this can paid either by friends and family or a sponsor, like a business. All fees paid to Miss Elegance of the world are NOT REFUNDABLE and NOT TRANSFERABLE. Please click on the link below. Contestants sash and pageant pack will be sent out once the final payment has been made.
​
Each contestant will keep a Pageant Diary/Portfolio (Contestants keep a diary of all appearances, charity work and publicity). A percentage goes to their overall score 5-10%
​
The Rounds :
Opening Number/Fashion Round & Intro
International Costume
Swimwear
Evening
And then Crowning
​
Certificates will be awarded :
- Miss Congeniality
- Miss Photogenic
- Miss Publicity
- Best Evening Gown
- Best Fashion Wear
- Best Interview
- Best Swimwear
- Best Sports Wear
- Best International Costume
- Ambassador Award and Miss Charity
- People's Choice Award – This is awarded to the contestant with the highest votes.
​
Also we are now introducing two new optional rounds as stated below. There will be a fee of £25 for each round
1: Talent Round (Optional) : Contestants will get an opportunity to perform an act (no more than 5 minutes) to demonstrate/showcase their talent. Make it fun and creative to wow the judges! This round is OPTIONAL for all contestants.
2: Miss Elegance Of The World Eco Queen (Optional): In this round, all contestants are invited to get creative with there ideas and think about recycling . The contestants are to source an outfit made from recycled materials/ clothing & make the outfit look stylish on the catwalk. This round is OPTIONAL for all contestants.
​
Virtual please read below
you will need to create 5 individual films, amounting to no longer than 5 minutes in total for all the videos
Example video (1). 1 min.30 secs, video (2). 30 secs, video (3). 1 min & so on.
4 x individual clips for the following rounds
Opening Number Please quote I am a miss elegance of the world 2022/23 finalist or if you are an ambassador say ambassador also, your country & town you are from & a little about you, like hoppies & goal/dreams.

International Costume please say My costume represents, like you could say My international costumes represents my country & I am proud, and your dress would be creative which may have created this with your countries flags.

Swimwear or Sportswear

Evening wear

Question! If you were crowned our next titleholder what would your goal be for your years reign?

PLEASE NOTE SASHES MUST BE WORN AT ALL TIMES!
Specifics
Please film in landscape orientation if using a smartphone.
Also ensure you are clearly audible, so we can hear you
Lit well, so the footage isn't dark or grainy
​
We look forward to welcoming YOU!
​
Competition will be held in the North of the U.K. Blackpool Hotel to be confirmed
​
Sunday 23rd July 2023
​