We are in the countdown to the final of Miss Elegance Of The World 2024 Final 28th July
​
Our Beautiful Miss Elegance of The World queens Elisha Turner represented the UK and Hannah Vd Werk Netherlands in the Miss Global Universal Pageant in July 2023...
https://www.missglobalunitedstates.com/
​
Our new crowned queens Crystal Pincott & Mary Mullally will get to represent there countries internationally in July 2024.
Who will Bring home the crown !!
​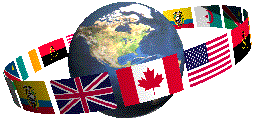 Crowning and compete in Miss Global United States
Announcing Your 2022 Judges Team!
We ask that you please do not add the judges as friends until the
competition has finished as this is unfair on the judges & our contestants.
Constance Seddon is my name and I am the first ever Classic Regal World Queen 2021-2022, this division was not there before when the system was started. I am a mum of three grown up children and three grandchildren. My profession is Specialist Nuclear Medicine Radiographer employed by the NHS. My passion is fashion, modelling and most of all my charity work. I am the founder of CEE HELEGWA Foundation, supporting the school of the blind scholars and other less fortunate girls. I am a member of CAFOD and help with fundraising and this August l am raising funds for McMilllan nurses. I worked as a Flight Lieutenant in the Airforce doing my job at the hospital. I am military trained, I did so before joining the NHS.
Get to know your reigning Miss Elegance Of The World 2019/20
Dani Masterson
She graduated from University of West London with a BA Hons Degree in Acting for Stage & Media. Her highlight was performing on London's West End.

Some of her credits include Great War Diaries (TV), Streetdance 3D(F) and Landlord Gone Bad, The Movie (F). My theatre credits include Betty Paris in The Crucible, Bride of Dracula in Dracula and Sophie in How to Disappear Completely & Never be Found.

She also has a passion for fashion and enjoys travelling.
Now she is working at the Sun Newspaper Checkout her BLOG
My name is Annie Miller and I am your current Miss Natural Beauty Europe, heading back to Internationals next July! I am a national pageant director supporting queens at national and international level, and have been head judge for several national systems as well as a charity ambassador for Giddo's Gift. I am looking for a queen who will represent herself and her system highly with her passion and determination throughout her reign. Good luck everyone, enjoy the competition and be yourself!
Top Model North Yorkshire My name is Amber Killey I'm 24 years old. I'm a mum of 1 and I use my platform to raise awareness of my rare and hidden disability Ehlers Danlos Syndrome as well as proving to the pageant and the wider community that you can be a single mum, have a disability and still achieve your dreams. We need to break down these stereotypes and have more diversity across all section of our lives. I started modelling at the age of 12 and I have been competing in pageants since 2019, placing 1st runner up in miss North Yorkshire 2020 and winning supermodel England miss charity in 2021 as well as placing in the top 6 and now winning Top Model North Yorkshire taking home the side awards of best in interview and evening wear. I will now go on to represent North Yorkshire in Supermodel England this November. Im very passionate about fundraising and since starting pageants I have raised around £3,000 for Zoë's place baby hospice Middlesbrough and I will be continuing fundraising throughout my reign and beyond.
Natalie Marie Mitchell Former Mrs Ireland 2015 Mrs Crown & Glory Ireland 2017 Mrs Galaxy Ulster 2018 won 2nd runner up Mrs Ireland Donegal 2014 Miss Motors Black Britain 2010 Miss GB International Finalist Miss Commonwealth Caribbean 2011 Miss May Classic 2022 Currently Miss Ireland Jamaica 2022 Dreams UK Ms Finalist 2023 I have also raised over 25k for UK & Irish charities . Job is dance choreographer Owner of Pageant Glamour Designs and Hybrid Soical media administrator