We are in the countdown to the final of Miss Elegance Of The World 2024 Final 28th July
​
Our Beautiful Miss Elegance of The World queens Elisha Turner represented the UK and Hannah Vd Werk Netherlands in the Miss Global Universal Pageant in July 2023...
https://www.missglobalunitedstates.com/
​
Our new crowned queens Crystal Pincott & Mary Mullally will get to represent there countries internationally in July 2024.
Who will Bring home the crown !!
​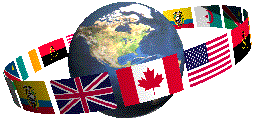 Crowning and compete in Miss Global United States
Announcing Your 2023 Judges Team!


We ask that you please do not add the judges as friends until the competition has finished as this is unfair on the judges & our contestants.
Julie Salter, the Marketing Manager at Flawless Photography Studios, otherwise known as "Judge Julie" is delighted to be judging at this year's "Miss Elegance of the World". Flawless is the North's largest Photography & Makeover Studio with 3 City Centre locations in Leeds, Manchester & Middlesbrough, and is delighted to be sponsoring this year's event. Inspiring & empowering over 15,000 fabulous customers every year providing a luxury VIP makeover experience. If you're seeking a little escapism from your day-to-day life, want to indulge in some well-deserved and decadent pampering, or fancy feeling like an A-list celebrity for a day, then Flawless has a photoshoot & makeover package for you. Our all-female team of professional photographers & Glam Squad are 100% dedicated to ensuring you have an exceptional experience and a day full of fun and laughter that makes you feel confident and completely self-assured!
Get to know your reigning
Miss Elegance Of The World 2019
Dani Masterson
She graduated from University of West London with a BA Hons Degree in Acting for Stage & Media. Her highlight was performing on London's West End.

Some of her credits include Great War Diaries (TV), Streetdance 3D(F) and Landlord Gone Bad, The Movie (F). My theatre credits include Betty Paris in The Crucible, Bride of Dracula in Dracula and Sophie in How to Disappear Completely & Never be Found.

She also has a passion for fashion and enjoys travelling. Checkout her BLOG
Constance Seddon is my name and I am the first ever Classic Regal World Queen 2021-2022, this division was not there before when the system was started. I am a mum of three grown up children and three grandchildren. My profession is Specialist Nuclear Medicine Radiographer employed by the NHS. My passion is fashion, modelling and most of all my charity work. I am the founder of CEE HELEGWA Foundation, supporting the school of the blind scholars and other less fortunate girls. I am a member of CAFOD and help with fundraising and this August l am raising funds for McMilllan nurses. I worked as a Flight Lieutenant in the Airforce doing my job at the hospital. I am military trained, I did so before joining the NHS.
Stephanie Isle. Owner and author of The Pag Mag. The Pag Mag is a free online magazine for the U.K Pageant sisterhood, celebrated its 2nd birthday in February 2023. She has also 3 published books, the most recent 'A diary of a pageant girl' a self-help journal to help pageant contestants get the most out of their appearances, available on Amazon. She started competing at 24 and fell in love with pageantry and the opportunities they brought from charity work to volunteering and self-love. She has competed in pageants for 8 years winning local and U.K titles. She specialises in meaningful appearances before the final competition. She believes a queen should spread her message with her actions as well as her words.
Hannah Vd Werk also known as our
Miss Elegance Of The World International 22/23 is 22 years old and comes from the Netherlands. in her country, she works as a flight attendant and helps with a helpline for children placed in foster care. Hannah keeps her title very high... she is committed to charities and the well-being of people and animals. to remain socially involved she has started a tour in which she visits people who could use something positive in their life.
Get to know our Miss Elegance Of The World International 2021/22 Queen Sandra Mckenzie actress/fashion model from Ireland country.
I thought it would be nice to let you know a little about myself
I am from Midleton which is in Ireland where it's most famous for its Irish Whiskey where people come from all over the world to visit the distillery.
I am a trainee pilot and learning how to fly with Atlantic Flight Training Academy. I would love one day to be a flight instructor.
I love modelling, presenting, and competing in fashion shows throughout Ireland and raising funds for various charities.
I have a degree in management and one day hope to open my own clothing boutique.
Grace Smithen our Miss Elegance of the World UK 2021/22 and the current Miss Elegance of the World English Rose. Grace competed internationally in Florida USA in Miss Universal Global and placed 1st Runner up. Grace has a degree in Dance and has had a successful career as a professional Dancer having worked in 9 different countries performing on stage, photoshoots, music videos, films and in documentaries including on the BBC. Grace advocates for Cancer Research UK and has raised over £3400 so far. Grace is also the founder of Graceful Pageant Interviews which is an interview system to promote the positivity in pageantry and give finalists and title holders a place to voice their platforms. (www.Instagram.com/gracefulpageantinterviews)
Get to know your current reigning
Miss Elegance Of The World UK Elisha Nicole Turner. Born into a Somerset family, Elisha learned early that "family" was the most important part of life due to being born 3 and a half months premature her family unit and the love shown is truly what and who Elisha believes pulled her through. There are many aspects as to why Elisha started pageantry,
one being Her love of "family is what inspired Elisha to enter into the world of pageantry. To Elisha, Her life long connection to Premature babies (Bliss Charity) is what pulled her towards charity work and the need to raise awareness of this around the world. She quickly realized that the best way to help her family was to get involved on the ground level of education and support. Elisha captured the Title of Miss Elegance of the world UK 2022 With her title she has participated in numerous community events and raised a incredible amount of over £3,000 solely with her charity Events that she hosted and organised with the help of True Family and Friends For Elisha taking on Miss Elegance of the world UK was a dream come true. But, it was not for the reason that most may think. The beautiful crown and sash she wears are nice but her mission is much deeper then the surface. Another reason for Elisha entering pageants was because she was a victim of assault by a girl whilst on her own birthday night out which resulted in Elisha needing her nose reconstructed within a London hospital far from home, she lost a huge amount of confidence as a result of this and for this experience would love to inspire others and especially the younger generation that no matter what life throws at you, you can accomplish anything you put your mind to. Elisha is now happily Coupled up with her long term partner Jordan and surrounded by loving family members and friends, She is still actively involved in education and awareness of Premature babies, cancer research and the RBL Supporting families of Fallen Soldiers and their families through volunteering. Elisha is a Beauty salon Owner She also Leads consultations about Tropic Skincare, this is a powerful natural skin, and body care business of which she is a ambassador for which also helps the less fortunate around the world As well as helping the world Elisha hopes to further Her pageant journey and hard work with achieving the overall Ms Universal Global representing the UK Title Reign and to continue sharing her passion for not Only the various charity work she completes but The Miss elegance of the world platform for 2023 onwards