We are in the countdown to the final of Miss Elegance Of The World 2022 Final 24th July
​
Our Beautiful Miss Elegance of The World 2019 Dani Masterson represented the UK and Ireland in the Miss Global United States Pageant in July 2019...
https://www.missglobalunitedstates.com/
​
Our new crowned queens Grace Smithen & Sandra McKenzie will get to represent there countries internationally in July 2022.
Who will Bring home the crown !!
​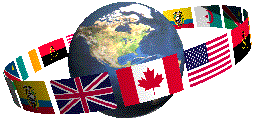 Crowning and compete in Miss Global United States
This post/appearance is VERY IMPORTANT to us all. PLEASE take a minute to read & PLEASE SHARE this As your Ambassador Grace Smithen I wanted to bring this to everyone's attention.
This week is Cervical Cancer Prevention Week and as your Miss Elegance Of The World UK Ambassador and Finalist I Grace Smithen I'm joining the #smearforsmear campaign in support of raising awareness about Cervical Cancer Prevention.
Let's face it, the last year has been a challenge with lots of things in life becoming more difficult.
But one thing hasn't changed: The importance of cervical screening (smear tests). Smear tests are the best protection against Cervical Cancer Awareness.
This year we're calling for faster action on at-home cervical screening (HPV self-sampling). Cervical screening isn't easy for everyone and self-sampling could help more women and people with a cervix can access the test in a way that suits their needs.
This is very important and you can find support, information and tips on www.jostrust.org.uk
Today is the International Day for the Elimination of Violence against Women. This years theme is "Orange the World: Fund, Respond, Prevent, Collect!" #orangetheworld
As countries implemented lockdown measures to stop the spread of the coronavirus, violence against women, especially domestic violence, intensified – in some countries, calls to helplines have increased five-fold. Violence against women and girls (VAWG) is one of the most widespread, persistent and devastating human rights violations in our world today remains largely unreported due to the impunity, silence, stigma and shame surrounding it.
This is a very important topic that needs to be discussed and talked about.
Did you know that 1 in 3 women and girls experience physical or sexual violence in their lifetime, most frequently by an intimate partner.
This day is to educate the public on issues of concern, to mobilize political will and resources to address global problems.
Please start your own conversation about gender-based violence #GenerationEquality #orangetheworld #16days #spreadtheword
And remember that today is the day to #orangetheworld
No Violence, No Endless Pain!
I your Miss Elegance Of The World UK Ambassador Grace Smithen I'm supporting my best friend Mat Leggett who is hiking the West Highland Way at the end of September to raise money for Shelter.
Shelter helps over a million people a year struggling with bad housing or homelessness, and they campaign to prevent it in the first place. They're here so no one has to fight bad housing or homelessness on their own. 5 million people contacted Shelter last year looking for advice and every 13 minutes another family in England has become homeless.
your UK Ambassador me Grace Smithen I have just donated to help as it is such an important charity and every little helps. We really support this !! No one these day's should be homeless or living in bad housing. Check - Out the video below & please donate what you can as every little helps.
To donate to help Shelter go to: gofundme.com/f/go-matt-go-west-highland-way
To watch Matts awesome, funny video about his recent hike of the South Downs go on: https://youtu.be/znhsOFM1lVs
​
🌟 Calling everyone with a dog in their life!! 🌟
I am running a Charity photo Competition raising money for Cancer Research UK!!
🐶 CALLING ALL DOG OWNERS!!! 🐶
here's your chance for your own dog to enter into this mini competition and win themselves their very own sash!!
It's £2 to enter any catagory.(you can enter them into more than one for £2 each time)
The catagories are:
- best coat
- perfect poser
-beautiful eyes
- Handsome dog
-prettiest girl
ALL MONEY GOES TO CANCER RESEARCH, which is a charity that has touch many hearts 💗
🐶ANYONE CAN TAKE PART WHO HAS A DOGGY🐶
To enter Click HERE
​
Grace smithen your UK Ambassador I set off to become a potential blood stem cell donor.

Every 20 minutes someone in the UK is diagnosed with a blood cancer such as leukaemia, lymphoma and myeloma.
Only 30% of people with blood cancer find a matching donor within their family. Therefore it is really important for other to register to be a donor for those in need.

DKMS UK is an international non-profit organization in the fight against blood cancer and blood disorders, DKMS focuses on raising awareness around these conditions, their treatment, and the registration of potential stem cell donors to save patients' lives.

To register to be a potential donor please visit: www.dkms.org.uk
In January I wrote my yearly PostPal birthday cards!

PostPals is a charity who's sole purpose is to make seriously ill children smile. On the PostPal website they feature children, their story and a postal address to send presents and cards too.
Most of these children live in hospital and therefore don't have the opportunities to go to school, make friends outside or have a big birthday party. Therefore it means so much to them to receive cards on their birthday!

In January I prepared my birthday cards for the first half of the year and in July (so now!) I send the second lot of cards!

It's an amazing charity that I have been involved with for over 10 years.

For anyone who wants to bring a smile to a child's face please go to: www.postpals.co.uk
As your UK Miss Elegance Of The World Ambassador I been busy knitting mask extenders! These cute little things go at the back of your head and you hook your mask onto them! Essential workers can wear masks for hours and cause pain behind the ears. Also people wearing hearing aids can have issues as it can pull their hearing aids out.
I have been making lots of these in many colours and posting them to friends who are essential workers.
I have also contacted local care homes and offered to donate as many as they wish to their residents.
In the video I talk a little about Mental Health and how important it is to us all and how I took the cause below, please click on the link below, and it's all done online, and I found the training really good and I learnt a lot from it! So check it out now below!
I also believe as humans the greatest quality we can choose to have is kindness. So embrace it and be kind to each other.
Please I ask you all if you could please watch this little video & give this post a little like & share. Thank you xx
The link to the course is